Classroom Round #07 – Implementing the 2-Bin Material Shelves
Introduction of the 2-Bin-Shelves
Let's implement dedicated shelves for small boxes: The 2-Bin Shelves.
The 2-Bin Shelf consists of two levels. One for raw materials from the supermarket and another one for empty boxes. Whenever the operator finishes one raw material box, he places this empty box to the lower level of the shelf.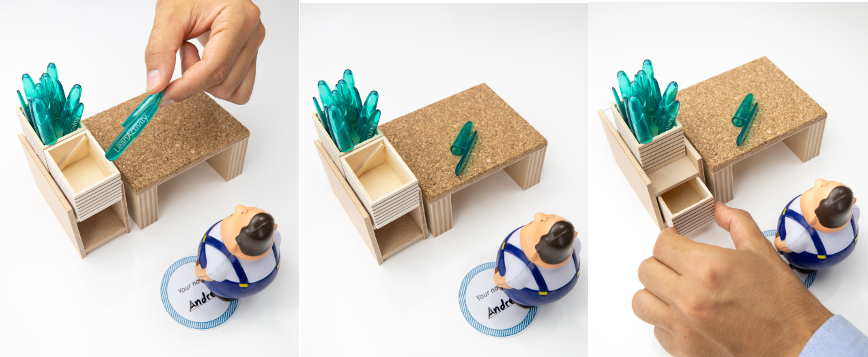 Your Tasks in this Game Round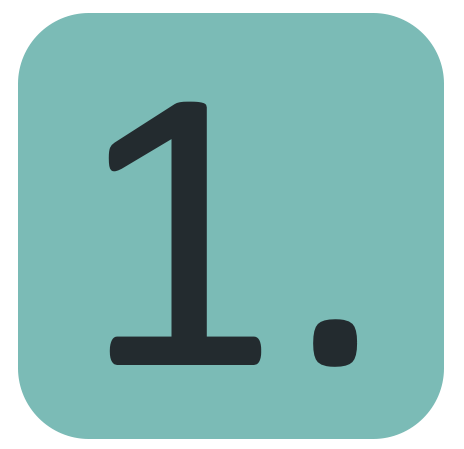 Replace all Material Floor Markings #2 with the dedicated 2-Bin Shelves. The WIP Boxes will stay for now, do not remove them yet.
Place the shelves close to the station for best material picking. Revise the layout of the stations if necessary.
The Route Train can feed all assembly parts for 5 pens within one cycle
IMPORTANT: Therefore, he starts at the supermarket to pick 1 box of each required part (take care of the correct colors), drives to each station for feeding, picks all empty boxes (if any available), handles the WIP boxes between the stations and brings the finished goods to the shipping area as well as the empty boxes to the empties area.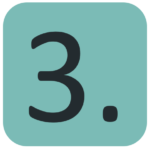 Simulate this feeding process carefully according to the Work Instruction #3 and see how one logistic operator can easily handle the entire assembly process.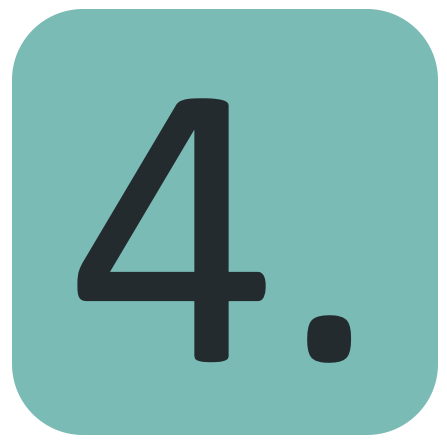 Bring all materials from the stations back to the Supermarket.
Content of this Game Round
6x 2-Bin Material Shelves
Gameplay Video (Implementing the 2-Bin Material Shelves)
Gameplay Video (Simulating the material feeding process)