Classroom Round #01 – Standard Work
Watch the LeanActivity Welcoming Video:
The 7 types of waste
The moderator introduces you the typical 7 types of waste in the production. You are welcome to watch the Lean Introduction Video:
Your Tasks in this Game Round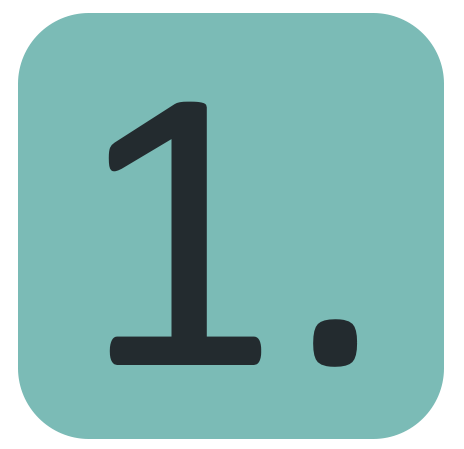 Each player picks one name card and writes his name on one of the cards. This card represents the position of the player in the game. Each player chooses one station (1 to 7) or the fork lift and places his name card in front of the station or inside the fork lift.
The engineering department has standardized the Work Instructions #1 for each station and operator. Use the enclosed instructions to get familiar with the work and assembly process. Place the Work Instructions onto the stations. Each player picks the required tools from the Toolbox and place them on the table.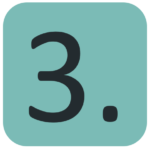 Each Station (1 to 6) gets one empty WIP Box and places them onto the WIP Out Floor Marking. These boxes are used to move assembled components from one station to the next station.
Place the Material Floor Markings #1
Station 1 gets 2x Material Floor Markings, station 2-6 gets 1x Material Floor Marking each. Place these markings close to your station. Raw materials will be supplied by logistics onto these markings.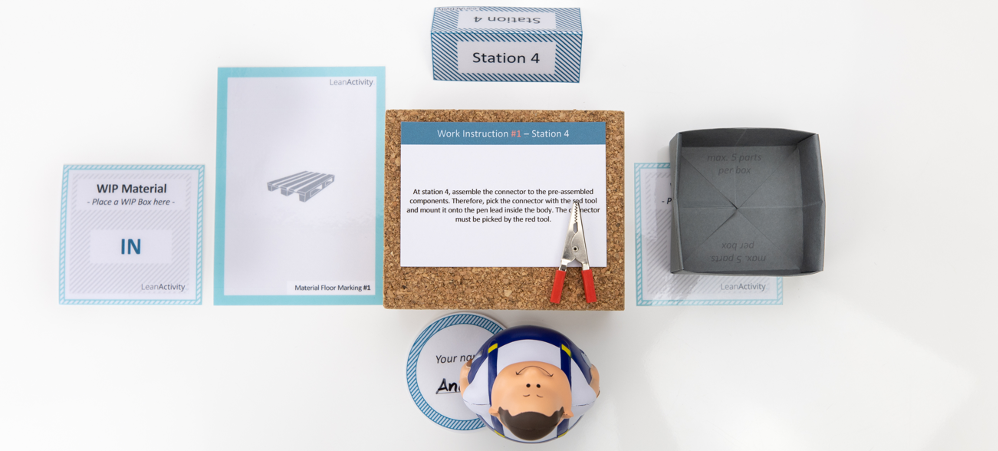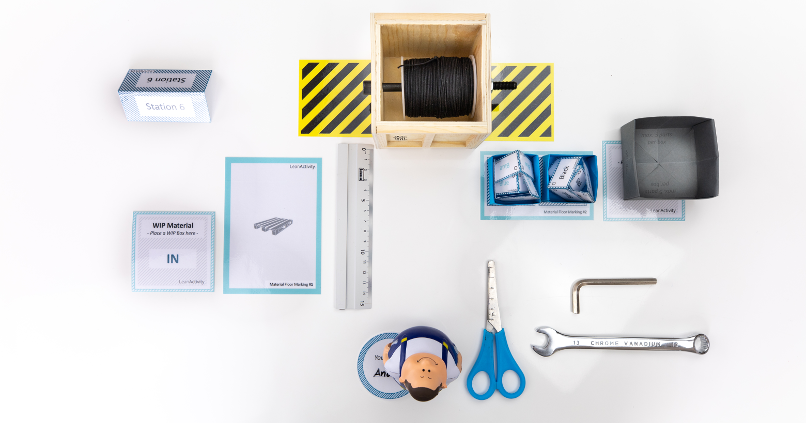 The moderator shows you the assembly sequence of one pen. Get used to this sequence and get familiar with your assembly step.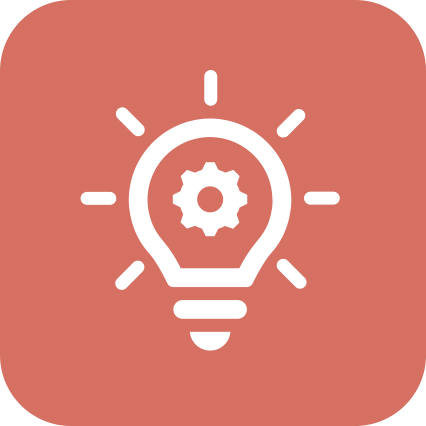 Some steps might not be optimized right now. Do not optimize them yet, as we will go through the potentials during the game.
Content of this Game Round
Name Cards
Work Instructions #1 for each station and logistics operator
Toolbox with red and black tools
Material Floor Markings #1