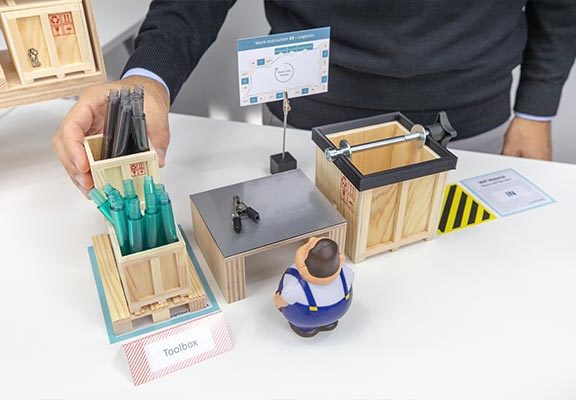 The demo contains an overview of the LeanAcademy content

Review the Learning Modules of the LeanAcademy

Download modules of Lean Manufacturing and Digitalization

Join a free Live Lean Basic Webinar
The origin of Lean comes from manufacturing.
It is essential to first develop an understanding in this area.
Here you can find the modules that await you this season.
Each module contains a short description with an explanatory video. You will also find training documents, templates and games that will support you in learning on the one hand and in everyday use on the other.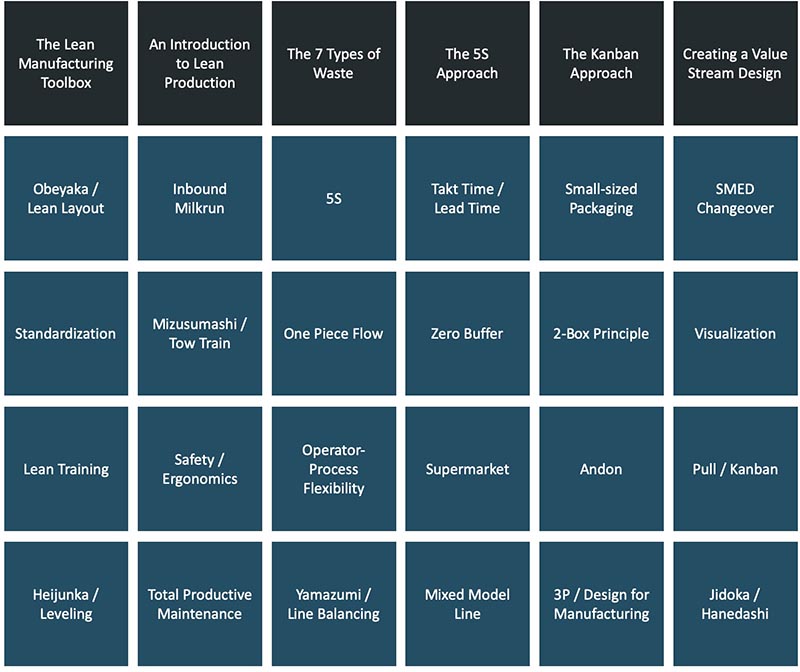 Here you can find all Live LeanWebinar dates. Click on the calendar elements and transfer them to your personal calendar:

Date & Time

Duration

Content of Webinar

Zoom Participation ID
All your documents, templates and games in one place.




Take the Exam for Season 1 and get certified
An exam code is required, which is automatically sent after completing the Lean Manufacturing course.