How can you use the Time Management in the Office?
The Time Management differs in two levels of consideration:

"How can I work more efficiently?"

"How can we work more efficiently?"
8 Tips to improve your individual Time Management
1. Keep an eye on your tasks
Use to-do lists to keep an eye on your tasks and to be able to prioritize them at the same time. It is recommended to opt for digital to-do lists, as these are easier to use in everyday work. There are already very good free apps and software.
2. Work with visualization elements
If you are away from home or on vacation for entire days, mark them in the team calendar with symbols or colors (see also the availability plan under the tool "Team Board"). This makes it easier for all colleagues in the department to have an overview and allows you to plan your tasks better.
3. Assign priorities
Prioritize a task each day by asking, "If I could do one thing today, it would be …?" Start this task right away in the morning. Disturbances will come. But try to do this one task. This procedure ensures that your important tasks (A priorities) are not forgotten in favor of the urgent tasks (B and C priorities).
4. Mark texts while reading
Whenever you read texts, make sure you always have a pen in hand. Underline important passages and write conclusions in the margin. This makes it easier to record the important aspects when you read them later.
5. Work with a daily or weekly schedule
It is not enough to enter appointments in the calendar. You also have to assign priorities to projects, use the day cheaply by dividing it into time blocks and take into account the work on your personal goals in your time planning. We have created the LeanActivity workflow as an aid to structure the workplaces. This also includes the weekly planning.
6. Use a planning tool
There are already a number of planning tool providers out there who want to help you get your work done more efficiently. Since the offer continues to grow and is constantly being improved, it makes no sense to name them here. Do some research on the internet or ask your colleagues in the next team meeting.
7. Focus on one thing
Do not start a new activity until you have completed the old one. This also means that you have tidied up the documents for the completed task. Will you in between disturbed by the phone, then you decide afterwards whether you want to do the new task created by the phone call immediately or add the task to your task list. Under no circumstances should you simply push them to one side, as repeated disturbances of this kind will result in stacks on your table again.
8. The "5-minute-rule"
When editing your inbox, make it a habit to get things done right away that don't take more than 5 minutes to complete. If things take longer, schedule the task and put the papers away.
Efficiency on the Collective Level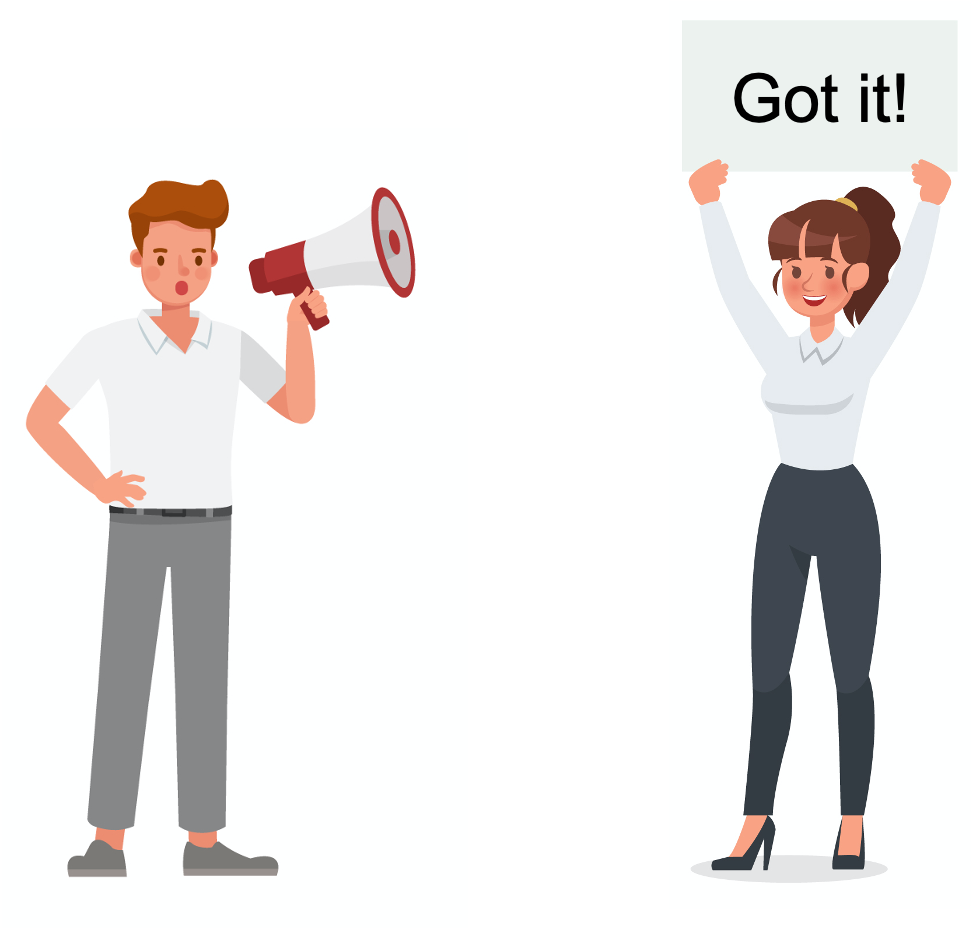 Efficiency in cooperation only works if there is clear communication. This requires clear structures and standards. Some aids and tools have already been presented in the previous modules:
5S & Visualization
Obeyaka / Lean Layout
Lean Office Workflow
The Team Board in the Office
Office Kanban
Communication
Application Example:
Meetings are becoming more and more to an important time factor in the office. Please feel free to click the button to download the 13 Tips for (more) effective Meetings: