B – Game Structure (Webinar)
This game instruction acts like a guideline. However, keep in mind to grant creativity and allow flexibility during the game as required.
All game rounds are adjustable and/or can be supplemented. There is nothing wrong with extending this game even further with own ideas and game rules.
If you choose to stick to the given Game Rounds
We recommend to stick to the game rounds in the given order, especially when playing the game for the first time or in the case the experience level of the team is not that strong yet:
Before starting the game with the participants, give a short introduction of the LeanActivity model and game approach.

The game is played round by round. Play the game in the predefined order for a best learning result. The round cards are presented in digital form by the moderator (switch from video view to LeanActivity Online Platform round cards).

Each round consists of tasks which the participants have to solve in the best manner. In the case of questions, the coach can intervene and support the team at any time.

You can also use the provided video instructions during the online workshop. Some of the game rounds come with a video to show some additional ideas and principles. The videos are available on the LeanActivity Online Platform.

After each round, the procedure and results of the round are discussed in the team. Use the template for group discussion to summarize some of the ideas and input given by the team during the game.

The assembly process in the online webinar game is shortened compared to the classroom version. This serves for better clarity and the smaller space requirement of the entire playing area. In the online webinar version, only the outer parts of the pen are assembled.
Components in the assembly process: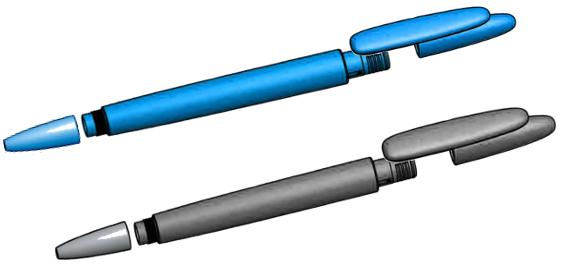 The key benefit of this game is to involve all participants in the solution finding process and to discuss each solution and approach.