The Learning Modules
Your Lean Journey in 4 Steps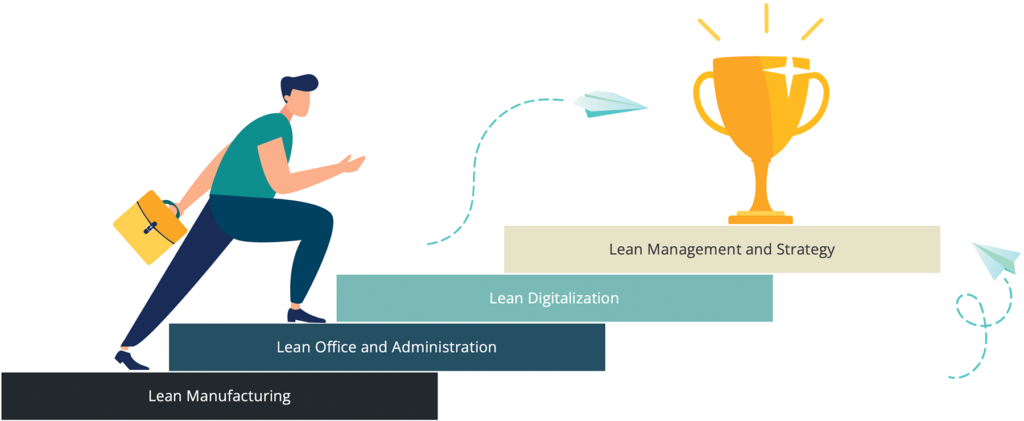 All four steps are fully included in the entire LeanAcademy program. Each step (or season) consists of individual modules. See which modules are provided in the courses: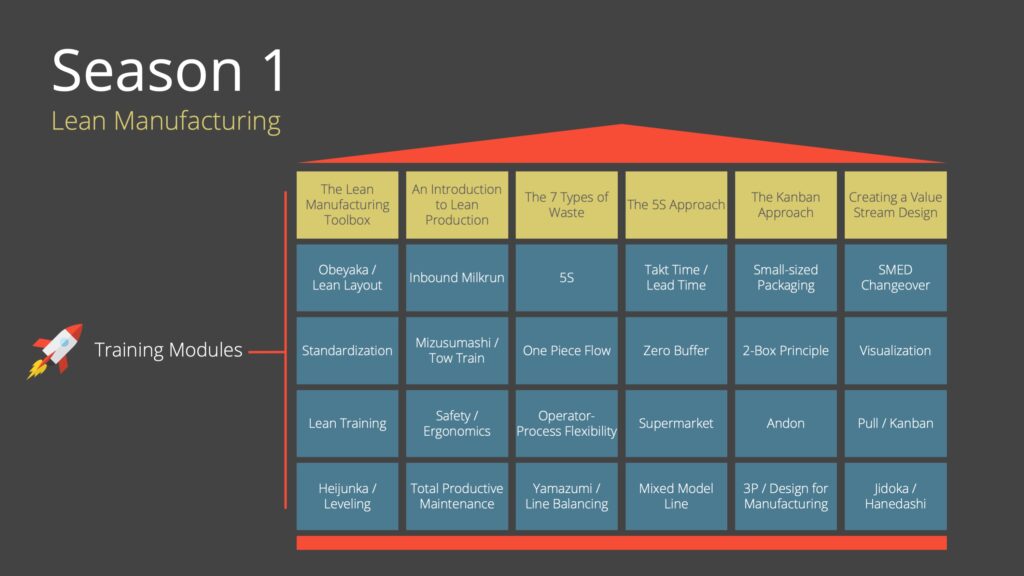 Watch the Demo Videos
Lean Manufacturing is where your Lean journey starts. Each module comes with video instructions, games, examples or further templates for you to download. Let's start with one major tool of Lean Manufacturing: The Takt Time.
Or give a look to Lean in the Office and Administration. Everything starts with the 8 Types of Waste. This applies to manufacturing, but more importantly also to Lean Office and Administration.
Ready to play some Games?
Lean Games help to better understand the principles of Lean Management. Click the link below to see how the Lean tool "5S" behaves. Make sure you are using your PC and a recent web browser. Good luck in hitting the high score!