3P / Design for Manufacturing
Design for Manufacturing or the traditional term 3P concerns about the early consideration of manufacturing processes during the product design phase. When considering design solutions for manufacturing issues, the production becomes far less expensive.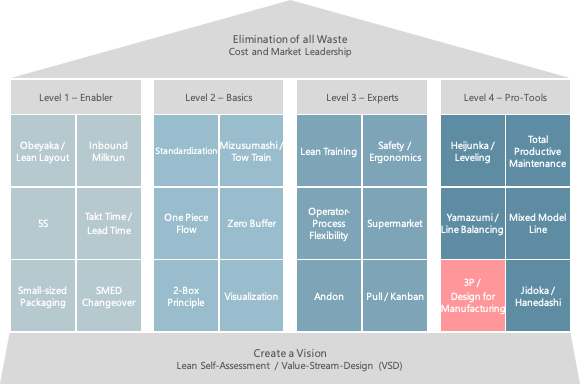 Why do you have to implement 3P / Design for Manufacturing?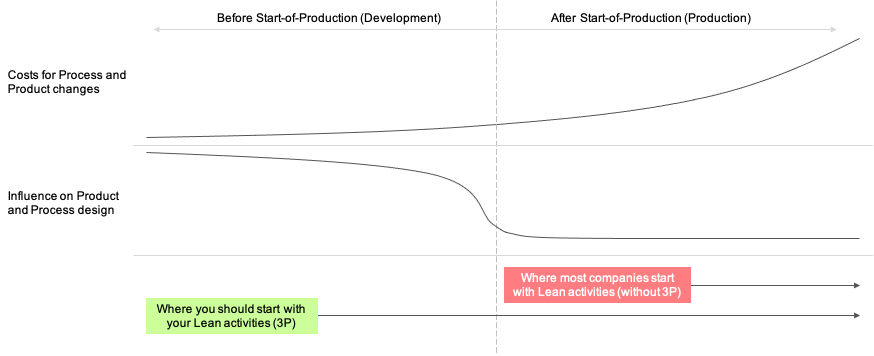 How do you implement 3P / Design for Manufacturing?
Use 3P workshops during the product development phase. Make sure to have participants from all departments, like development, purchasing, production or logistics.
Within the workshops, use the Process-at-a-Glance sheet as the overall tool. Plot the tool on paper and put it to the wall. Use the fishbone to visualize the product and detect weaknesses and bottlenecks. Use the 7 Ideas to generate ideas.
The cardboard simulation is the ultimate tool to validate your ideas and detect issues which would occur on the shop floor during serial production.