The pull process is an approach of replenish your production and assembly lines just when something has been consumed. That principle goes along with the idea of a Just-in-Time delivery. Just bring those parts to the line you really need, at that point in time they are needed. Kanban itself is a process to control a pull process.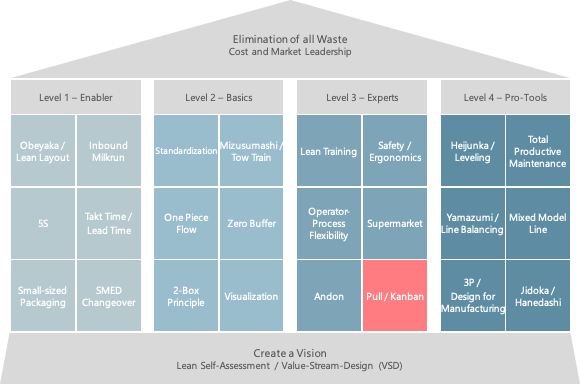 Why do you have to implement a Pull Process?
How do you implement a Pull Process?