When not taking care of safety and ergonomics, accidents may occur everywhere inside a factory. When following the lean approach, we also have to make sure to always be focused on the operators needs. Whatever they have to do, they have to do it in a safe and ergonomically pleasant operational environment. When taking care of safety, tons of solutions exist of preventing operators from any damage but keep it lean and simple.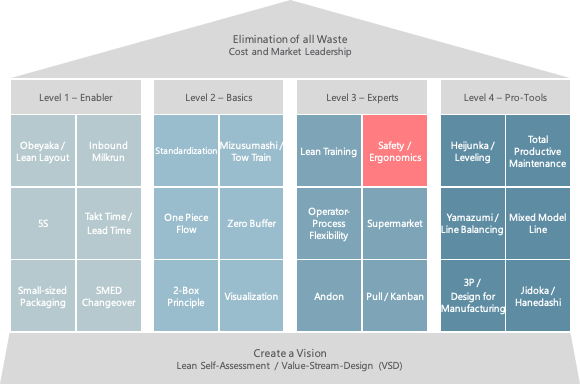 Why do you have to enhance Safety and Ergonomics?
How do you enhance Safety and Ergonomics?