As the name indicates, the one piece flow describes a way of material flow inside your production. It is the opposite of a batch production and refers to the production done piece by piece.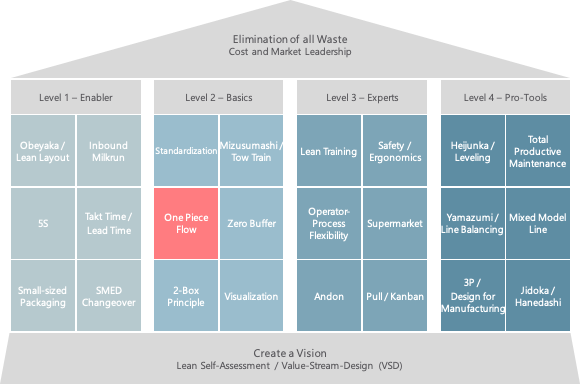 Why do you have to work in an one piece flow?
How do you implement an One Piece Flow?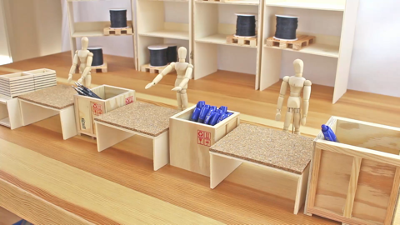 Workstations and operators close
Minimum WIP inventory level
No additional material handling between stations
FIFO and space improvement
Lean Example: Airport Security