The Mizusumashi is the Japanese term for water spider. The water spider symbolizes a person able to work on the surface between water and air. In terms of a production plant it is the thin line between production and logistics with the ability to swim and move quickly to all spots whenever required.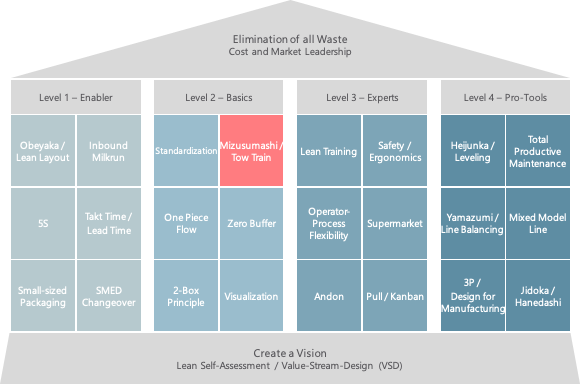 Why do you need a Mizusumashi?
How do you implement the Mizusumashi?