Standardization drives your organization and processes to work day by day in a common and defined way. When not doing that, you risk quality issues and face the issue not to be able to perform kaizen activities and loose capacity at the production line. Make sure to standardize processes once you improved them.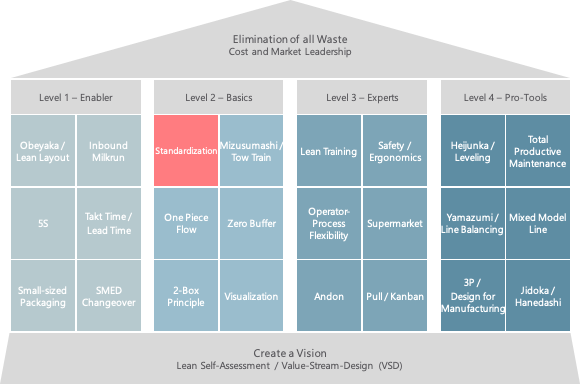 Why do you have to implement Standards?
How do you implement Standards?
Sketch the process using the Standardization Work Sheet
How should the process look like you want to standardize?
Get rid of any waste like double handling or walking distances
Once you identified the ideal process sketch it!
Make sure to simulate the process before handing it over to the operators or group leader
Whenever the process changes, update the Standardization Work Sheet accordingly