SMED means Single Minute Exchange of Die and describes the tool change within less than 10 minutes. Most tool changes generate machine downtime. To prevent machine downtime during a tool change, SMED-activities push torwards to improve the equipment change-over conditions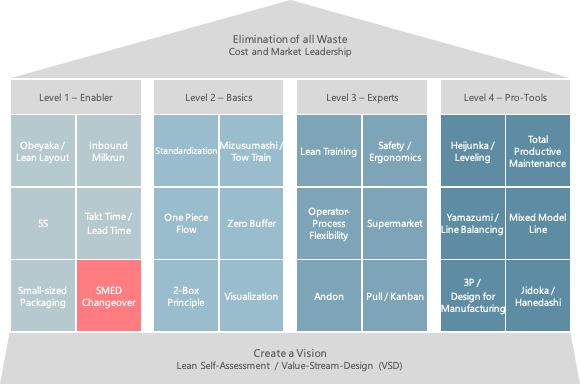 To reduce the red marked time span, internal and external change-over has to be separated first and eliminated after.
What means separation of internal and external processes?
Sketch the current changeover process on a timeline
Mark all processes which must stay internal for now
Mark those processes which could be switched to external processes
External processes have to be performed before the actual changeover starts
Perform kaizen activities to improve the remaining internal processes