5S refers to the implementation approach which is sequenced in five steps. The goal of which is to structure and organize a workplace. It is the foundation for all lean activities as it stands for discipline, sustainability and reliability. Keep workstations clean and according to standards to increase efficiency.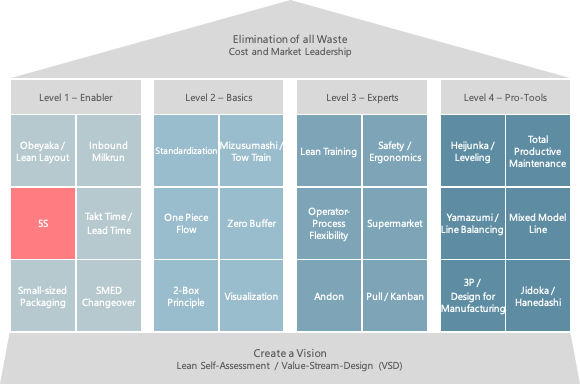 Why do you have to implement 5S?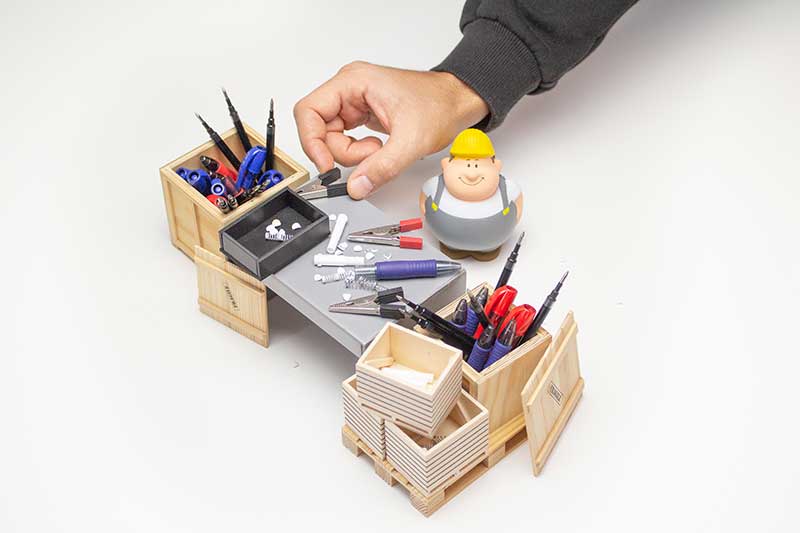 A disorganized workplace prevents us from working efficiently. A cluttered workplace results from a lack of predefined structures. Part of the time we are busy making room for ourselves to get back to our real work. It doesn't have to be.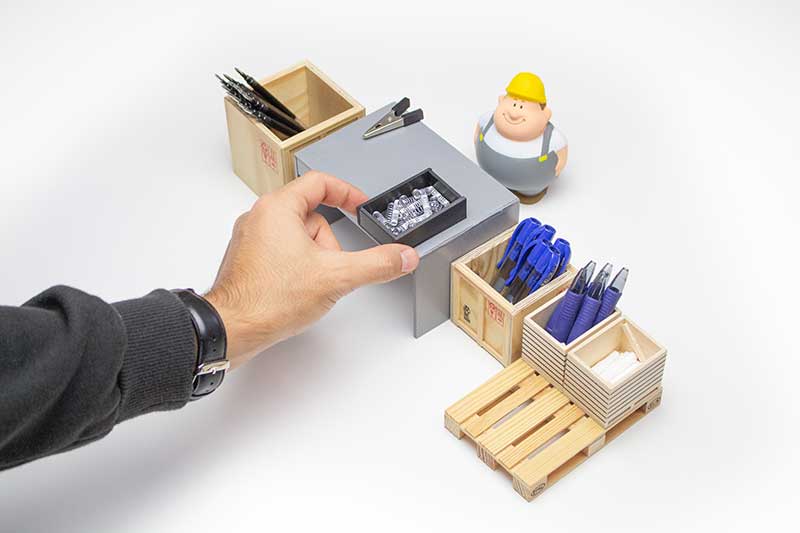 By continuously using 5S in our workplace, we prevent errors, increase product quality and save ourselves unnecessary stress. There are only the materials and tools at the workplace that are necessary to carry out the current work step.
Detect all unused items first. Therefor go station by station and take all tools from that station and discuss each item with the team (operators, shift leader, engineers, …).
If items are not necessarily needed for the regular process, mark them and place them on a dedicated position outside the line. 4 weeks later all items will be discussed again.
Items which have not been used during that time and been marked before anyway have to be removed.
Make sure all items have a dedicated position on the work bench. Make them easy to grab and orientated in the right way for the operation.
Arrange a cleaning schedule to achieve regular cleaning of machines and tools.
Cleaning means checking! Make sure your operators are aware of that.
Standardization is a certain kind of visual management. Once you standardized a process you are aware of any deviations happening in your process.
For that reason, make sure to standardize your arranged process afterwards.
Make sure the arranged process is not just set and standardized but will sustain.
That is part of the Kaizen / Continuous Improvement theory. Make sure the team contributes in achieving that goal
Precondition for all lean activities

5S is the precondition of all lean activities. If your organization does not participate in that process it becomes hard for you as the lean expert in your organization to stabilize further lean activities.